Technology meets the desire to improve and speed up the production processes that lead to the creation of products that meet the customer's requests.
Via O.M. Corbino, 6, 72100, Brindisi, Italy
Mon – Sat 9.00 – 18.00.
Sunday CLOSED
30 years Experience
Engineering & Design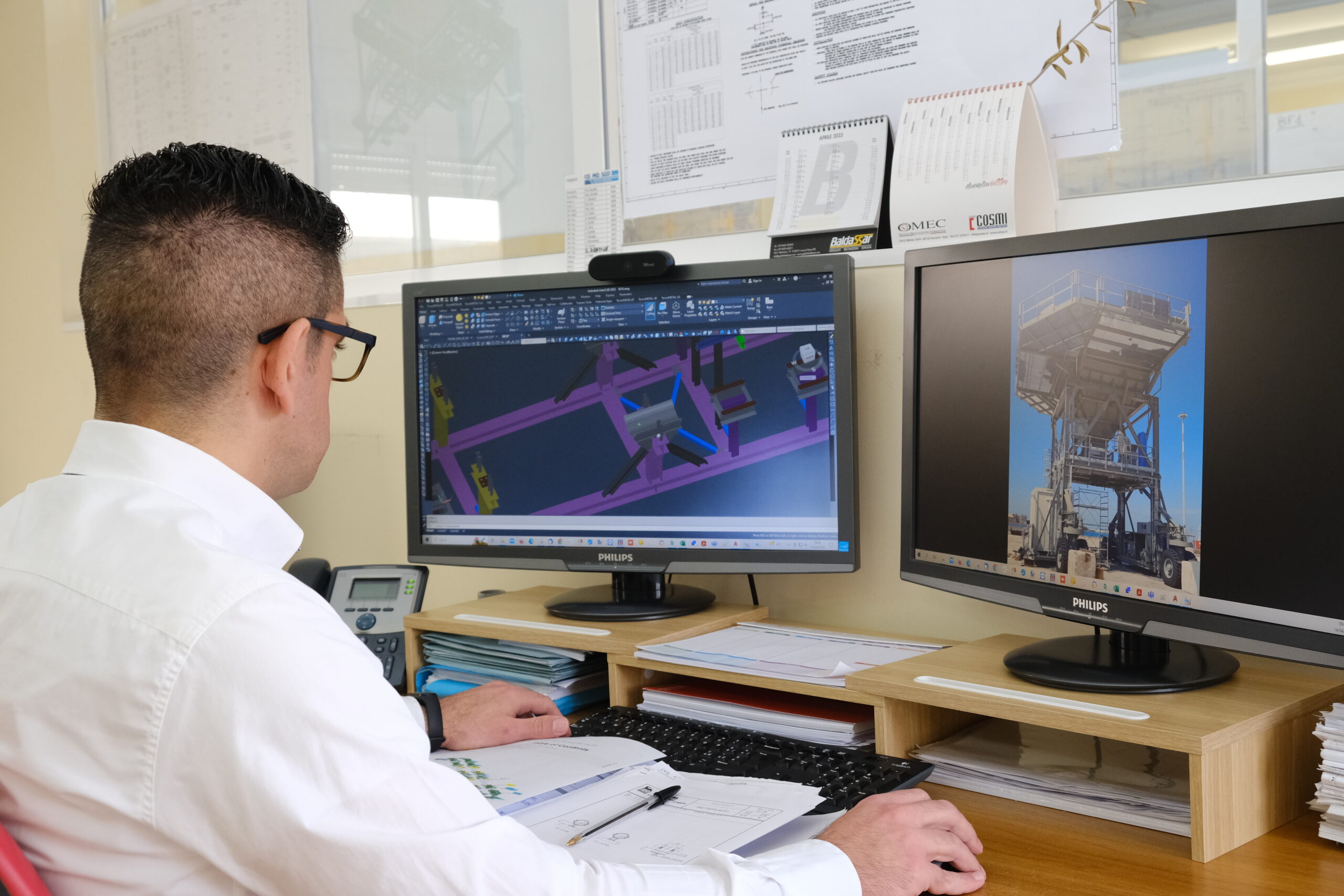 Our goal has always been the customer satisfaction.
Therefore, we have developed an engineering and design management system aimed at providing an "All-Inclusive" service that allows our customer, not only to obtain the realization of the complete work with a single supplier, but also to take advantage of the experience and professionalism of a partner capable of not disappointing expectations and of leading him in the development and improvement of the project.
Having large spaces available outside our workshop and having a seaport area few meters of distance from the headquarters, give us the possibility to supply small, medium and large sized equipment or machines, turn-key.
That is possible because we have added and organized an in-house electrical compartment capable of designing also the control systems for these machines at both electro-instrumental and software level, thanks also to consolidated partnerships with local companies.
Always trying to meet our client's request, we have a team able to provide:
Calculation and design reports
Our team can follow your project within any step, offering a complete solution starting from a design that meets your needs.
Talking about "turn-key" machine design immediately gives the idea of moving in a very technical environment where everything is generated by a production process that starts from the points listed above which, synergistically, contribute to the creation of machinery that makes use of the best techniques of study, design and choice of materials.
In every type of production site, it is possible to find numerous electro-instrumental equipment and machineries whic we are able to supply, with extreme professionalism, chosing the best use they can be intended for.
Our technical department is made up of a team of engineers (mechanical-electrical-electronic) and technicians specialized in CAD drawing who, through the use advanced 3D drawing and structural calculation programs, are able to develop and improve the project.
Our team also includes supervisory technicians and site managers, capable to coordinate both our activities and those of our partners in compliance with standards, specifications and deadlines, of course without forgetting about the safety.