We have a workshop capable of carrying out multiple processes.
Via O.M. Corbino, 6, 72100, Brindisi, Italy
Mon – Sat 9.00 – 18.00.
Sunday CLOSED
30 years Experience
Manufacturing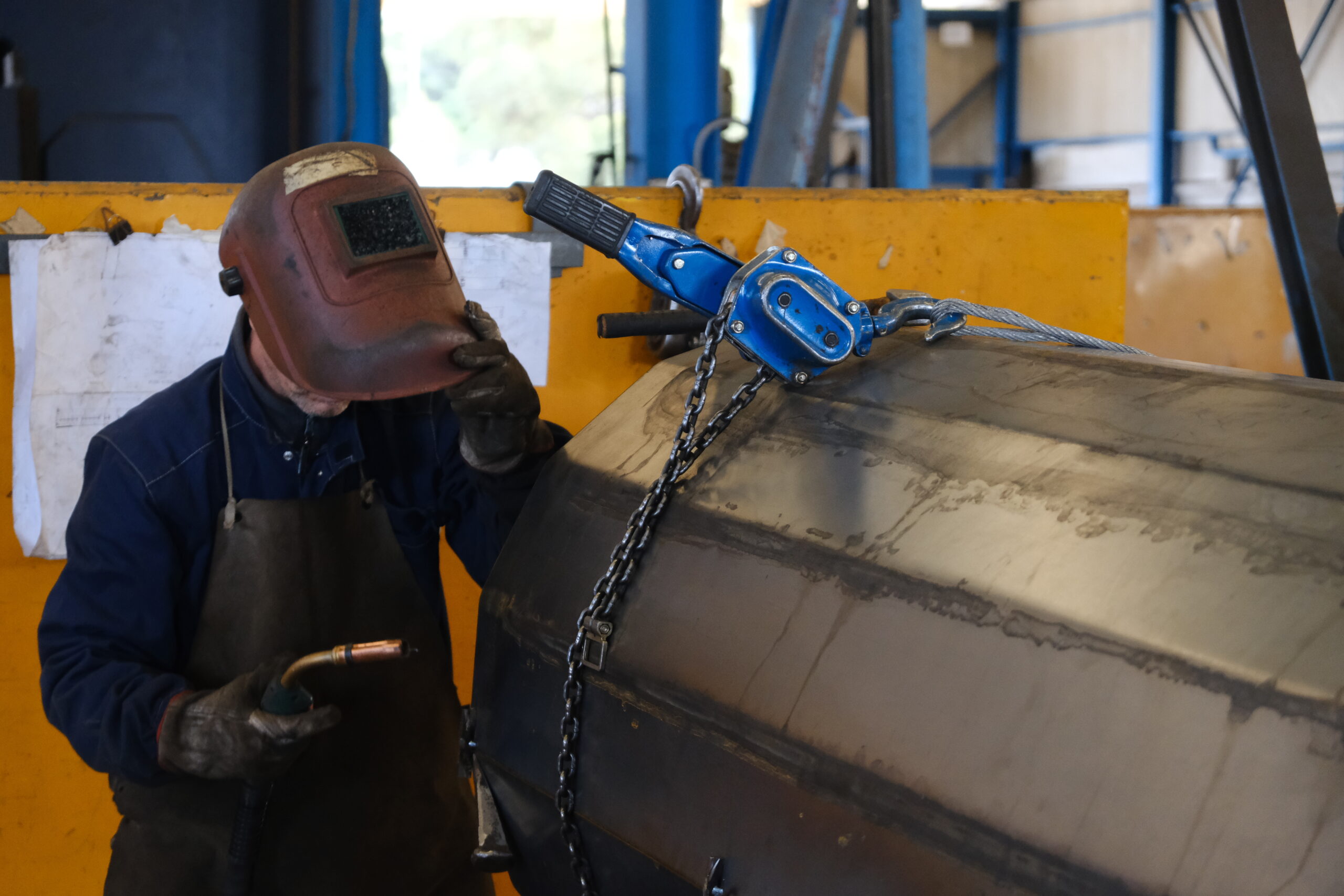 With the help of the best CAD software, such as Tecnometal, StruCad, Advance Steel, Tekla, AutoCAD Plant 3D and AutoCAD P&I, we are able to create industrial equipment of all types and sizes.
During the years we acquired experience and ability in welding many types of materials such as:
Carbon steel
Carbon steel for low temperature service
Stainless steel
Alloy steel
Corten
Duplex
Hastelloy
Over time, we have acquired more than 250 welding procedures that allow us to meet any requests from our customers for the manufacturing of all types of carpentry (Light, medium and heavy), pipes, ducts, tanks (including pressure / PED) and machines complete with electro-instrumental system.
CNC cut on plates with gas cutting and plasma cutting
Calendering up to 50 mm thickness and up to 3 meters width
Mechanical machining up to 6 meters of diameter with our portable lathe
Submerged arc welding, linear and circular
We have a fleet of vehicles which includes: cranes, lifts and MEWPs.
We also have the ability to carry out non-destructive tests internally, according to standards and with certified and qualified personnel, such as: welding inspection, penetrant liquids and magnetic particle tests.