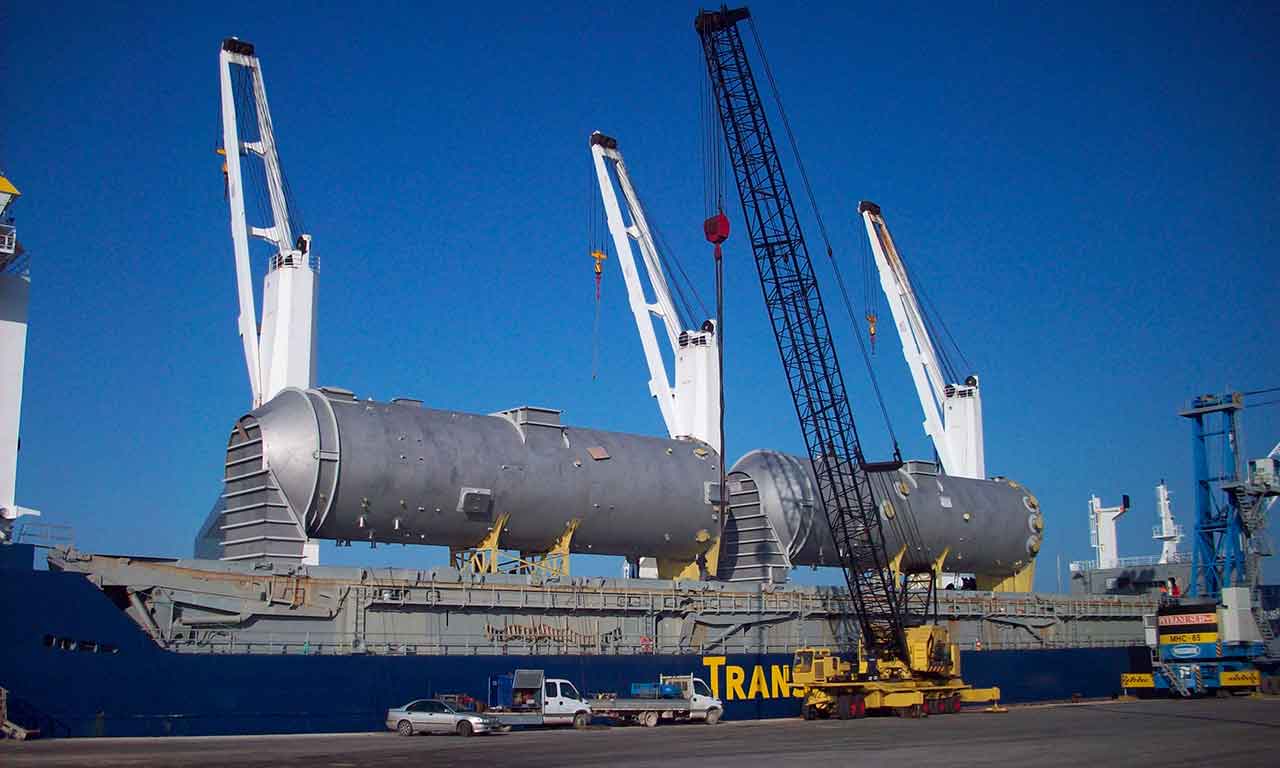 Manufacturing of N°2 SO2 absorber towers, installed at the plant owned by the Saudi Kayan Petrochemical Company, located in Al Jubail Industrial City (Saudi Arabia).
Category: Chemical & energy plants
MATERIAL: DUPLEX / ALLOY C276
Location: AL SUBAIL PLANT- SAUDI ARABIA
INFO: Ø9,5 meter – Lengh 36 meter – Weight 90 tons
Manufacturing was done in our workshop starting from the processing of easily movable dimensions elements and subsequently assembled until we reached a  single piece with a diameter of 9.5 meters and a length of 36 metres.
The realization of this equipment required the qualification of special welding procedures and the use of lifting means of adequate capacity.
The scope of supply included: engineering and detailed design, manufacturing and assembly of each of the two towers in one piece in our workshop and transport to our seaport area in Brindisi for shipment.
The equipment was completed with the supply and assembly of washing pipes, demisters, sling bars and lifting eyebolts.