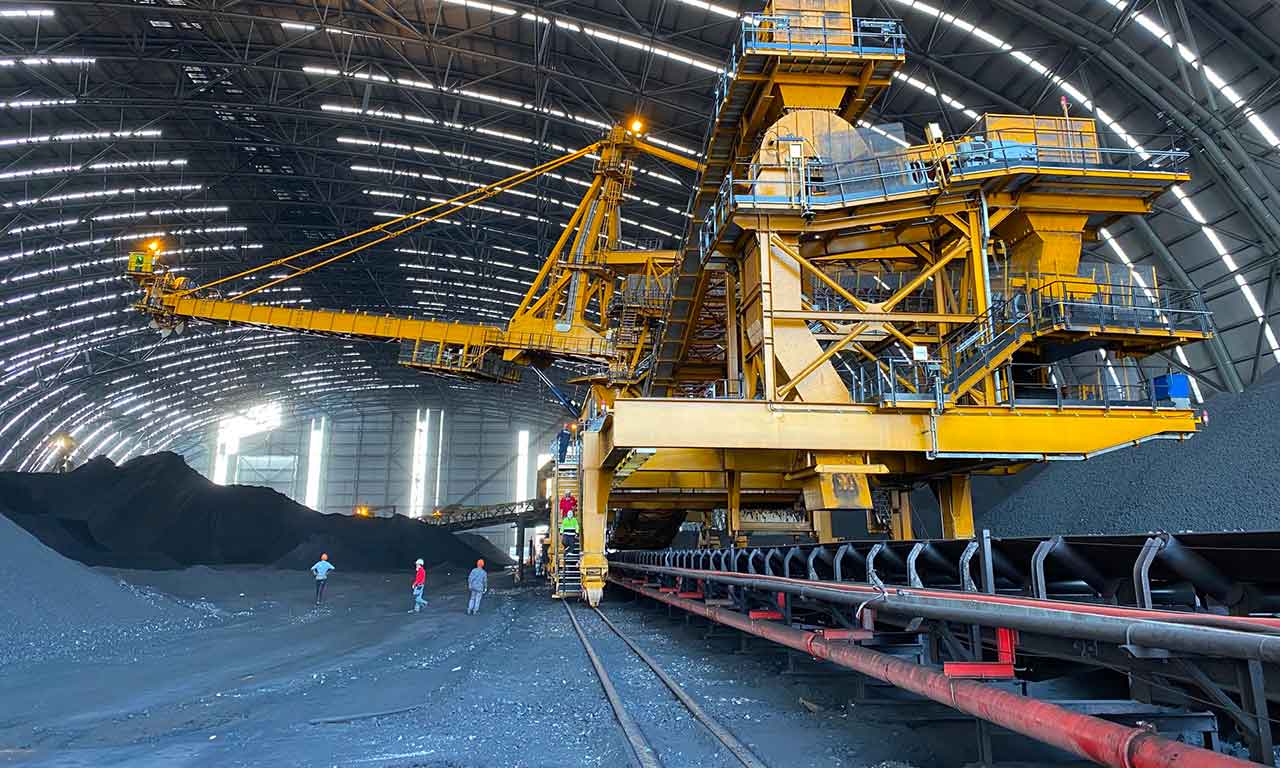 The machine has been fully manufactured in our workshop and assembled, by our specialized team, in the mineral park of the "Acciaierie d'Italia" plant in Taranto.
These machines move on rails, with 12 motorized bogies, and are equipped with a fifth wheel that allows a rotation of the arm greater than 180°, allowing the storage and recovery of the material.
The three machines have the following capacities: maximum storage capacity 6500 tons/h and maximum recovery capacity 1600 tons/h. The range of action of the arm is equal to 57.5 m.
The bucket wheel stacker-reclaimer (BWSR) machine is ideal for quickly handling and moving large quantities of bulk material such as ore, coal and other materials.
Category: Material handling
Customer: BEDESCHI S.p.A.
MATERIAL: Carbon Steel – S355J2
Location: "Acciaierie d'Italia" – Taranto
INFO: 850 Ton / each – mt117x14x41h
We developed the detailed engineering activities with 3D and 2D modeling and executive design.
The complexity and size of each of the three machines made it necessary to divide them into macro components, in any case with exceptional dimensions, suitable for transport from our Brindisi workshop to Taranto site.
The manufacturing phase developed into the preparation of the semi-finished products: metal sheets and profile cutting, surface preparation, assembly and welding of the individual parts, mechanical machining of the connection surfaces of the components, done with our portable lathe with 6m diameter, non-destructive tests on welded joints, dimensional and geometric tests in accordance with project tolerances.
Subsequently, each component has been painted as per dedicated customer's specifications, and packaged for shipment to the construction site.
The on-site assembly has been executed with ancillary activities such as the non-destructive tests and the restoration of the paint of the on-site welding areas.
The final phase was characterized by the functioning and commissioning tests for each of the 3 machines.