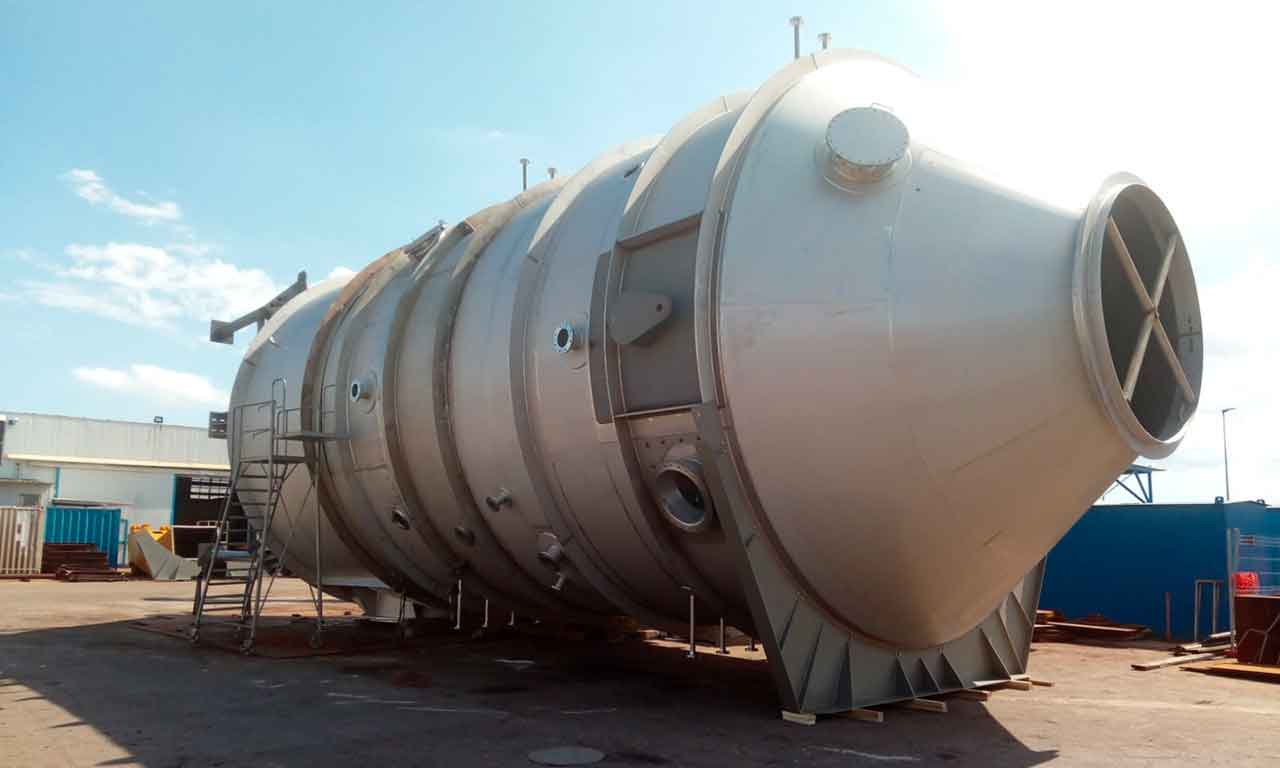 This wet granulator scrubber has been realized in eight circular sections which were subsequently assembled and welded obtaining the entire equipment.
The scrubber, equipped with special support saddles, was transported to the seaport of Brindisi for shipment operations.
Granulator scrubbers are gas filters that allow efficient removal of particulate matter from flue gases.
Customer: Hamon Research Cottrell
MATERIAL: AISI 316L (SA240-316L)
Location: El Nasr Company for Intermediate Chemicals, Egypt
INFO: 58 Ton – 19×7,5 m[LxD]
Engineering activities such as project analysis and planning, 3D and 2D modeling and executive design, were developed entirely by us.
In order to optimize the manufacturing activities, the nodes of the individual elements were analysed, planning the construction and assembly sequences, with the issue of detailed drawings.
The manufacturing phase developed into the preparation of the semi-finished products, in special areas dedicated to stainless steel, assembly and welding of the individual sections, non-destructive testing of the welded joints, dimensional checks, in phase and at the end of the entire equipment.
According to our customer's specifications, we have created both circular section scrubbers, single welded assembly, and rectangular section scrubbers built in modules.
Once the manufacturing of the individual sections was completed, we proceeded with the final assembly. The scrubber was delivered complete with all the internal filtering components already assembled.